on Geckophonic Records!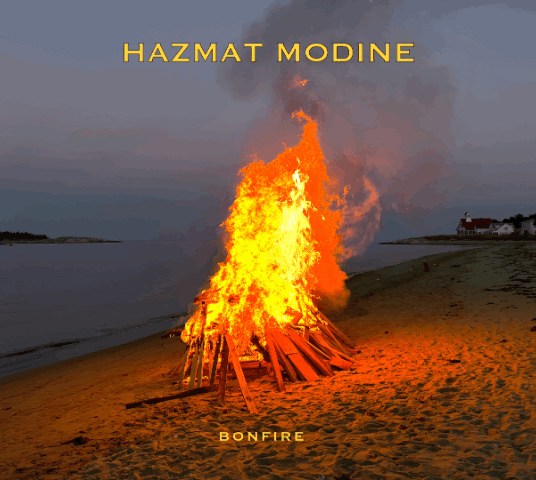 Click here
to buy our latest album
on Geckophonic Records!

Click here to buy the album
The CD includes the guest musicians:
Balla Kouyate, Mazz Swift, Mark Stewart, Charlie Burnham & Son of Dave.

Twelve original songs with a beautifully designed 28 page booklet.
Some international reviews:


"... The songs are sublime again, the arrangements phenomenal, the vocals of Schuman and the band fantastic, and the passion with which they play unsurpassed...Sorry, but this is an album that I can only talk about in superlatives - for me this is already the topper of 2019…"
Moors Magazine - Holland

"…There is, in all likelihood, no other American band that so definitively captures the true meaning of roots music then Wade Schuman's 9-piece New York collective. Whilst touchstones abound, and lashings of blues, New Orleans flavored jazz and funk, Calypso, Balkanova, Klezmer, Gypsy Jazz, and African grooves are all thrown in the crucible, what comes out is entirely original and intoxicating…Comes the time to pass judgement on the years best, Box of Breath has "contender" written all over it."
Rhythms Magazine - Australia

"... with this haunting humdinger of a fifth album, the band has hit an apotheosis that consolidates claims to it being one of the most dynamic and distinctive US roots collectives…Befitting a band that has toured are then 40 countries, Hazmat Modine takes delight in bending musical boundaries. Global hues add considerable clout and intrigue to the bands brand off Bohemian blues."
Tony Hillier - The Australian

"This is a New York band that has achieved the tour de force, by itself, of representing the entire history of American music. A vast musical melting pot in which all genres merge to form one! There are Blues, Swing, sounds of music from Eastern Europe, Folk, Jamaican and Hawaiian consonances, and so on…In all, 54 minutes for a fascinating overview of some great and magnificent American musical territories. Very nice album!"
Dominique Boulay Paris - Move & Blues Magazine France

HAZMAT MODINE & BOX OF BREATH
The latest collection of original material finds Hazmat deep in command of their self-created idiom — swimming in international waters but never far from the American coast. Malian riffs infuse with Mississippi mud and Tin Pan Alley, stretching the band's roots aesthetic to include notes of hibiscus and the buzz of mosquitos. There are songs about death, striving, hoarding, time and the march of dementia. Soaring horns and wailing harmonica are joined by the clang of modern India and the murmur of China, a distillation of Hazmat Modine's travels through time, place and sound. Throughout, the CD weaves lyrics that reflect on the times and troubles of the world we currently live in. This is the bands most mature and original album yet, something so Hazmatian that it needs its own genre to define it… Familiar yet un-trodden, Box of Breath celebrates humanity and mortality.