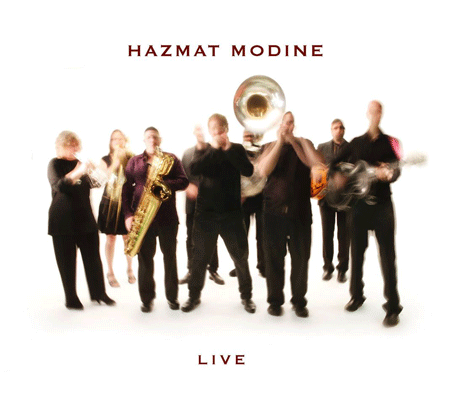 LIVE
An hour of  music -
8 live tracks made over the last 10 years in 5 countries. 
Includes Hazmat classics: Bahamut, Everybody Loves You, Walking Stick, So Glad, and The Tide plus three tunes only performed live: Something You Got, Baby Please Don't Go, and Catfish Blues.
Special Guests: Steve Baker, Huun-Huur-Tu, & Jim Campilongo.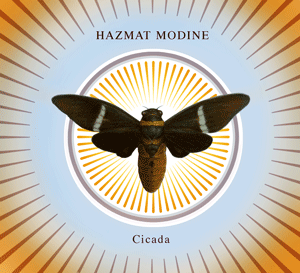 Hazmat Modine's 2nd Studio CD
CICADA
13 tracks with a 24 page booklet
with special guest appearances by
Natalie Merchant, Kronos Quartet,
and Gangbé Brass Band
SAMPLE TUNES FROM CICADA
Cicada is on Jaro records in Europe,
and Barbès records in the U.S. and Canada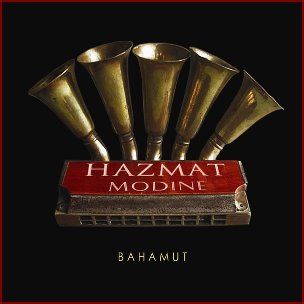 Our first CD:

HAZMAT MODINE - BAHAMUT
68 minutes with 15 tracks and a fancy 16 page booklet!
The amazing Huun Huur Tu appears in collaboration on three songs
SAMPLE TUNES FROM BAHAMUT
Cicada Video by Joseph Voves

Hazmat Modine appears in collaboration on two songs
on Natalie Merchant's epic new CD:
LEAVE YOUR SLEEP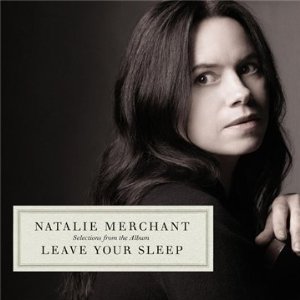 12. The Blind Men and The Elephant
13. The Peppery Man
BAHAMUT ON THE RADIO:


"Alien and Familiar: The Music of Hazmat Modine"
HAZMAT Modine on ALL THINGS CONSIDERED, NPR
review by Banning Eyre
"Soundcheck"
HAZMAT Modine live on WNYC , 93.9 FM
with host John Schaefer
"The World"
HAZMAT Modine "Global Hit" Interview
with host Marco Werman
on the PRI/BBC radio program
"Tuvan Blues"
Radio profile of our collaboration with Huun-Huur-Tu featured on
"The Next Big Thing"
"Tuesday's Just as Bad"
HAZMAT Modine live on WKCR RADIO, 89.9
Tuesday, May 24th, 2005